I spent the day in London on Saturday, whilst we go up (no ,down) there quite a lot I did manage to cram in quite a lot in one day, especially as we only arrive at midday too.
First stop was to meet the lovely
Tina Mammoser
(aka The Cycling Artist) who showed me around the
Affordable Art Fair
in Battersea Park. I really enjoyed it and seeing Tina's work was brilliant too, you should check out her
website
, amazing work!
Some of my the other favourites were: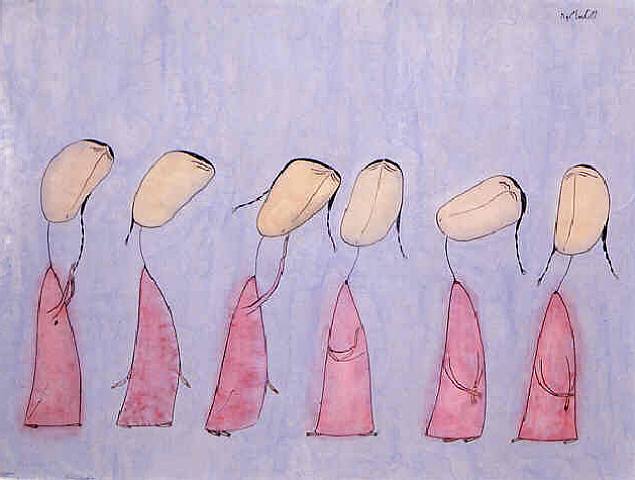 I wish I'd made notes because I have forgotten half of what I saw!
After the art fair I headed back into central London, had a mooch around the shops, ate a goat
mooli
and bought some
Hummingbird Bakery
cupcakes. Then we went for dinner at
Byron
. Yum!